First Look at the Audi Q8
Audi continues to build up the hype for a possible new Audi Q8. The brand's Twitter just released sketches of the concept vehicle showing only the front and rear ends. However, the sketches give a much more detailed look than the previous spy shots.
They show an imposing front end with pronounced hood creases, an oversized hexagonal grille with vertical chrome slats, LED headlights and concept-y rearview side mirrors. In back, we see the rakish rear hatch, brake lights connected by a narrow band across the rear fascia, high creased fenders above the wheel wells and integrated trapezoidal exhausts. It's fitted with large wheels that figure to be sized down on the car set to be revealed next week in Shanghai.
There have also been previously released teaser images. Described by Audi as a combination of luxury coupe and sporty SUV, it's based on the Q8 Concept Audi revealed at the 2017 Detroit auto show and will be positioned just above the three-row Q7, with which it shares the same MLB platform.
The Q8 makes its official debut June 5 at the Audi China Brand Summit Shenzhen in Shanghai and is expected to begin production later this year.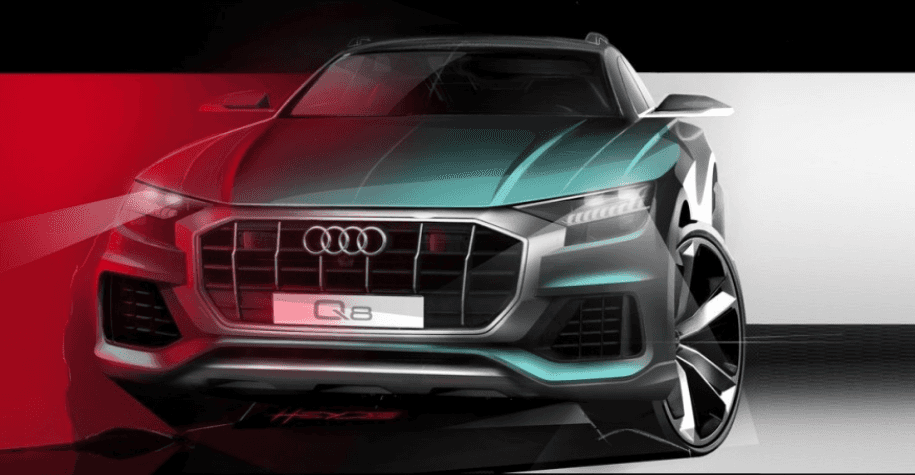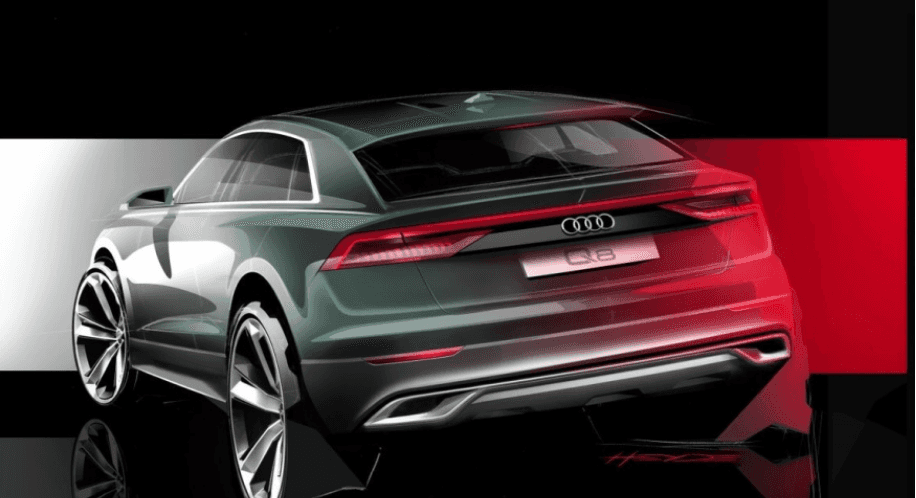 Disclaimer:
All content belongs to Sven Gustafson and autoblog.com
https://www.autoblog.com/2018/05/29/audi-q8-suv-official-sketches/#slide-7342160