Formula E: Mercedes-Benz and Porsche to join new championship
Porsche and Mercedes-Benz will be competing in Formula E next year! The all-electric series revealed its new bumper calendar for the 2019/2020 season. Both Mercedes-Benz and Porsche will finally come face to face with Motorsport rivals BMW, Audi, and Jaguar. These new additions will bump the number of drivers up to 24.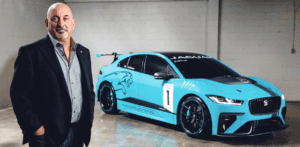 Photo credit Jaguarusa.com
Ray Catena Auto Group proudly carries each of the 5 brands above racing in the Formula E. We boast 3 Mercedes-Benz dealerships located in New Jersey: Edison, Freehold, and Union. Our state-of-the-art Audi dealership in conveniently located on Route 9 in Freehold, NJ. Our BMW of Westchester dealership, located in White Plains, is one New York's premier luxury car dealerships. Currently, Ray Catena Auto Group has 2 Jaguar dealerships: one in Edison NJ and the newest member of the Auto Group, Jaguar Marlboro. Last but not least, Ray Catena has two prestigious Porsche dealerships located in New Jersey, one in Toms River down by the Jersey Shore and the other in Edison, which is conveniently located to New York City and Staten Island.
Source: https://edition.cnn.com/2019/06/15/motorsport/formula-e-2020-mercedes-supercharged-spt-intl/index.html