Where Can You Charge an Electric Vehicle in the New York/New Jersey Area?
All LEVs are sold with Level 1 charging equipment so that you can charge your vehicle at home. In addition to that, hundreds of public Level 2 and Level 3 charging stations are available in the New York and New Jersey areas – at Ray Catena Auto Group, our commitment to customer education and service means we're always happy to answer your questions about the easiest ways to charge and drive an LEV.
---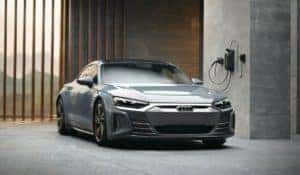 Electric vehicle drivers in the New York and New Jersey areas have plenty of options for charging their EVs. Both New Jersey state and New York City are among the most EV-compatible areas in the nation. Both public and private charging stations are available throughout the region. Here's everything you should know about where to charge your EV in New York and New Jersey.
Electric Vehicle Charging Levels
Level 1 charging uses a 120-volt charger for your vehicle battery. This can use a simple household outlet, but the charge range is less than other levels. The standard range for a Level 1 charger is 4 to 5 miles added per hour of charge. In other words, you could travel about 10 miles after charging for two hours with a Level 1 charger. Most electric vehicles come standard with a Level 1 charger already equipped, so anyone can charge from their home.
Level 2 charging used a 240-volt charger. With double the voltage, Level 2 charging also provides charging speeds twice as fast as Level 1. Many public spaces have installed, and continue to install, Level 2 charging stations around New York and New Jersey. In addition to this, many luxury electric vehicle owners choose to install a Level 2 charging station at their residence. Level 2 charging can add anywhere from 12 to 80 miles per hour of charge, depending on your battery.
Level 3, or DC Fast Charging, offers a much higher voltage than Levels 1 and 2. DC Fast Charging uses direct current, as opposed to the alternating current used by the other two levels. Because of the high voltage, DC Fast Charging stations are not as common and are rarely an option at home residences. However, DC Fast Charging provides rapid charging speeds for most electric vehicles. Most batteries can be fully charged in under an hour with DC Fast Charging.
Where to Charge your
Luxury Electric Vehicles in NJ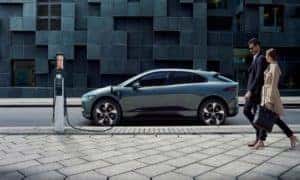 The state of New Jersey is home to over 600 public EV charging stations, which can be located with one of the electric driving apps on the market. The state's "Drive Green" initiative has helped make New Jersey one of the most EV-friendly states in the country. New Jersey has over 300 public DC Fast Charging stations, meaning no driver should ever be out of range. The state also has an abundance of public Level 2 charging stations available. Many New Jersey businesses also provide Level 1 or 2 charging for employees and customers.
Where to Charge your
Luxury Electric Vehicles in NY
New York City is one of the most densely packed areas in the country in terms of EV charging stations. To encourage drivers to go green, the city is currently in the process of installing hundreds of curbside Level 2 charging stations. In addition to this, the city also has an abundance of other Level 1, 2, and 3 EV charging options available.
Ray Catena Auto Group is the regional leader in Electrified Luxury – visit a dealership to take a test drive and our friendly staff can help you understand how easy it is to keep an LEV charged.
Learn more about charging electric vehicles: