Which is Better, the Jaguar I-Pace or the Tesla Model S?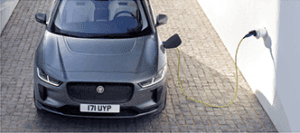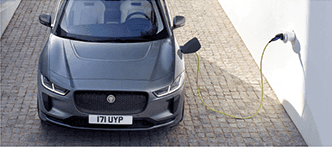 The Jaguar I-PACE and Tesla Model S are both excellent luxury electric vehicles. While the Model S offers more range and horsepower, the I-PACE has a better price and smoother driving experience. Learn more.
Jaguar and Tesla are two of the most recognizable names on the LEV landscape. While Tesla has been manufacturing electric vehicles for years, Jaguar is a relative newcomer to the EV market. With that said, the Jaguar I-PACE still represents an exceptional electric driving experience, and Ray Catena Auto Group can help you understand the I-PACE's performance firsthand. Here's a breakdown of how the I-PACE and Model S sedans stack up in key categories.
---
Speed and Horsepower
The Tesla Model S currently reigns supreme among LEVs in terms of horsepower. The standard Model S boasts 670 horsepower and a top speed of 155 MPH. The Plaid series, meanwhile, has a staggering 1020 horsepower. The manufacturer claims the Plaid series can reach speeds up to 200 miles, though those claims may be dubious for now.
The Jaguar I-Pace may not be able to keep up fully with the Model S, but it still holds up quite well. Jaguar's first EV offers a very strong 394 horsepower, going from 0-60 in 4.5 seconds and topping out at 124 MPH.
Winner: Tesla Model S
Charge Range
The Model S is also virtually unbeatable when it comes to charge range. The Model S gets an exceptional, industry-leading 396 miles on a full charge in ideal driving conditions. That's enough range to get drivers from San Francisco to LA without stopping to charge.
While it is once again the runner-up in this category, the I-PACE has a very respectable 234-mile range. Given the abundance of charging options available, that's enough range to make most drivers feel confident in their battery. The range of the I-PACE is impressive and suitable for most commutes. But there is simply no denying the Model S' supremacy in this category, even if many drivers will not feel that a nearly 400 mile range is relevant.
The Model S also boasts advanced charging speeds, adding approximately 200 miles of range in 15 minutes with DC charging.
Winner: Tesla Model S
Design & Comfort
When it comes to the elegance of design and comfort, Jaguar will always be hard to beat. And that's no different when it comes to the Jaguar I-PACE. The I-PACE features a very long list of advanced safety features. Highlights include lane departure warning, Head Up dashboard display, 360-degree camera sensors, and standard adaptive cruise control.
While safety on the road is always the most important thing, it's not all that the I-PACE has to offer. Other high-tech features include wireless BlueTooth connectivity, hill launch assist, two-zone climate control, and optional heated rear and front seats.
The Tesla Model S also offers many impressive technological features. Its interactive touchscreen display and wireless capabilities are among the best in the automotive industry. But where the Model S lags behind is in its handling and driving experience at higher speeds.
Winner: Jaguar I-PACE
Price
The standard Tesla Model S starts at $99,990 before additional features. The Jaguar I-PACE, meanwhile, comes in at a more affordable starting price of $71,300.
Winner: Jaguar I-PACE
Visit your local Ray Catena Jaguar dealership, contact us to learn more about Jaguar's exciting LEVs, or test drive and take home a brand new I-PACE. Or continue reading to learn more about LEVs.