How Long Does it Take to Charge the Lexus LS Hybrid?
The Lexus LS Hybrid is not a plug-in hybrid model, meaning drivers never need to charge their LS. Instead, the LS uses regenerative braking to recharge as you drive. The hybrid luxury sedan gets a combined estimated 25 miles per gallon.
---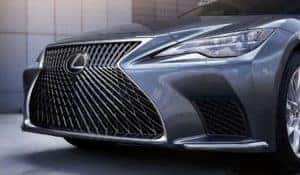 Lexus LS Hybrid owners don't need to worry about finding time to charge their hybrid vehicles. This is because the luxury sedan from Lexus is a traditional hybrid, and not a plug-in hybrid model. Unlike plug-ins, which require a charge to use their electric power, traditional hybrids combine electric and gas power for a more efficient ride. These models use regenerative braking to recharge the electric battery while driving.
The 2023 Lexus LS Hybrid gets 22 city and 29 highway miles per gallon, for a combined estimate of 25 MPGs. By comparison, the gas engine LS models get only 18 city and 22 combined MPGs.
For a plug-in hybrid model from Lexus, check out the 2023 Lexus NX Plug-in Hybrid.
At Ray Catena, we're your local experts in everything Lexus and Electrified Luxury. Visit one of our Lexus dealership locations or contact us to learn more.
Lexus Electric Cars Reviews:
Learn more about charging LEVs: