How Does the Jaguar I-PACE Compare to the Audi E-Tron?
The Jaguar I-PACE and Audi e-tron are both fantastic luxury electric SUVs. The I-PACE offers sportier driving, longer range, and a bit more cabin tech. The e-tron has superior towing and a more spacious interior.
---
Jaguar and Audi are two of the most reliable names in luxury car manufacturing. It comes as little surprise that their flagship electric vehicles are among the best on the market. The Jaguar I-PACE and Audi e-tron both have a lot to offer. Both are high end luxury SUVs with fully electric power. Each model is equipped with industry leading tech and safety features. At Ray Catena Auto Group, we're committed to educating our customers on the possibilities offered by LEVs – so how do they look in a side-by-side comparison?
Driving Performance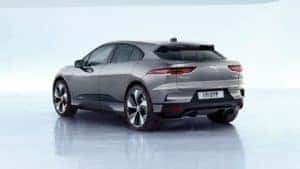 The Jaguar I-PACE has an EPA-estimated range of up to 253 miles, compared with the e-tron's 222 miles. This puts both vehicles in the middle of the pack for SUVs, though the Jaguar is comfortably ahead. Both vehicles have a Level 2 charging time of roughly 10.5 hours, and offer 30-minute fast charging. As with most LEVs, regenerative braking also helps improve battery performance.
Once you're on the road, the I-PACE and e-tron provide exceptional, but unique, driving experiences. They have identical top speeds of 124 MPH. But the I-PACE boasts a faster acceleration time: 0-60 in 4.5 seconds, compared to 5.5 for the e-tron. This trend is generally consistent, as the I-PACE is a slightly smaller and sportier model. This leads to tighter handling and a smoother acceleration overall.
This is not to say that the e-tron doesn't provide a quality driving experience. Both vehicles are equipped with some of the best safety features in the industry. And the e-tron in particular stands out for its exceptional 4,000 pounds of optional towing capacity. Because of this, the e-tron is one of the best luxury electric options for a family vehicle.
Tech and Design
Both Jaguar and Audi are masters at understated design. While manufacturers like Tesla and BMW have produced more lavish vehicles, the I-PACE and e-tron are eye-catching for their apparent simplicity. But that simplicity is deceptive, as both models are meticulously crafted for peak performance. Dimensionally, the e-tron is slightly larger, with a bit more rear cabin legroom.
It's impossible to discuss either of these SUVs without highlighting their advanced safety features. The Jaguar I-PACE and Audi e-tron are a couple of the safest EVs on the road this year. Both vehicles include features like lane keep assist, detection, and crash detection. Not to mention, both vehicles are among the best-equipped to withstand impact. The I-PACE also includes emergency braking which will issue warnings and automatically stop when a crash is detected.
Drivers cannot go wrong with either the e-tron or I-PACE in terms of technology and safety. Both models are among the best in these categories.
Cost of Ownership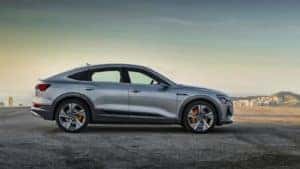 The Audi e-tron and Jaguar I-PACE are two of the best value LEV models available in 2022. The e-tron has a starting price of just $65,900. With the recommended Premium Plus package, the price increases to $74,800.
The I-PACE starts at $69,900. While the I-PACE comes standard with many great features, recommended upgrades take the price to around $80,000.
Ray Catena Auto Group is your local leader in Electrified Luxury – learn more about Audi and Jaguar's innovative and gorgeous LEV selections, visit a dealership to schedule a test drive, or continue reading our comprehensive guides.
Learn more about Audi Electric Cars: