The 5 Best Luxury Electric Vehicles
Ray Catena Auto Group boasts an incredible selection of Luxury Electric Vehicles throughout our New Jersey and New York Luxury Dealerships. With all these incredible electric and hybrid vehicles right in our inventory, it's only proper that we have decided to come up with our Top 5 Luxury Electric Vehicles.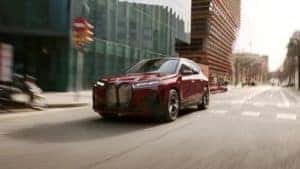 5. 2022 BMW iX Sports Activity Vehicle: The all-new BMW iX falls into a new category of luxury electric sports activity vehicles. It boasts superior BMW performance combined with incredible luxury and technology. Not a large vehicle, the size of the BMW iX is comparable to a midsized SUV/Crossover and gets a muscles out a range of up to 324 miles per charge. With a base MSRP of $83,200, the new iX is paving the way in new luxury electric vehicles. Our BMW Dealership in White Plains, NY can help you experience the thrill of driving an Electric BMW vehicle.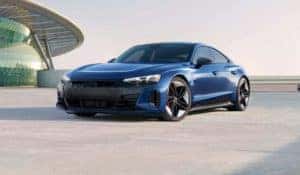 4. 2022 Audi e-tron® GT: Simply put, an incredible luxury electric sports car. A perfect combination of comfort and performance for the automobile enthusiast who likes a spirited drive. Audi performance remains the main focus of the e-tron GT and RS variation. The breathtaking design of the e-tron GT will be sure to make you stand out among the rest of the luxury electric vehicles in the crowd. If you're looking to amplify your experience with electric vehicles, look no further. Contact our Audi Dealership in Freehold, NJ to order yours today.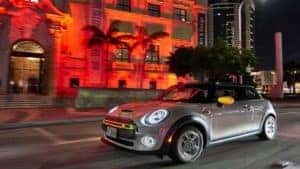 3. 2023 MINI SE Electric: We ranked the MINI SE Electric #3 on our list of Luxury Electric Vehicles because not only does it offer luxury, it provides an incredible value. This is the least expensive Luxury Electric Vehicle out of the many in the marketplace. It provides the recognizable MINI design combined with all-electric power and updated tech features. With a base MSRP of $29,900 you can upgrade that grip on your steering wheel to the luxury and performance that comes expected with a MINI performance vehicle. Check out our MINI Dealership in Westchester, NY for all the details on this up and coming Luxury Electric Vehicle.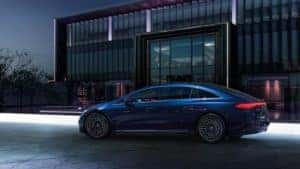 2. 2022 Mercedes-Benz EQS: This is the future of Luxury Electric Vehicles. Mercedes-Benz did a phenomenal job at making a statement with their EQS Luxury Electric Vehicle. By creating a new standard of luxury and technology, these vehicles are equipped with an incredible array of technology and features. From the MBUX Hyperscreen to their next generation high-energy density lithium-ion batteries, the EQS sets the new benchmark in what Luxury Electric Vehicles should aspire to be. With 3 Mercedes-Benz Dealerships located throughout New Jersey, we can certainly provide you the best opportunity to get yours before anyone else. Contact our Mercedes-Benz Dealerships today to take the next step and test drive an EQS.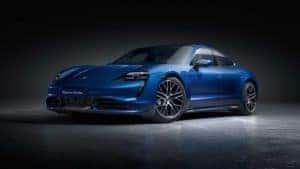 1. 2022 Porsche Taycan: Why did we rank the Porsche Taycan #1 in our list of Luxury Electric Vehicles? Because there is a model for everyone. Porsche did a great job in offering an incredible selection of Taycan variations. The customer can choose or build a Taycan that meets their everyday needs, while providing that perfect combination of luxury and performance in any of those models. 3 different body shapes (Taycan, Cross Turismo, and Sport Turismo) and number of performance options (4, 4S, GTS, GTS Sport, Turbo, Turbo S) will have you covered no matter what combination of luxury and electric performance you're looking for. Starting with an MSRP of $82,700 you can get that incredible marriage of sophisticated luxury and heart-pounding performance. Let our Porsche Dealer in Edison, NJ provide your that electrifying Taycan experience you've been waiting for.
Ray Catena Auto Group is proud to offer our customers an incredible selection of Luxury Electric Vehicles from the top Automotive Manufacturers. Each of our Luxury Dealerships provides an unparalleled customer experience that keeps our clients loyal for many generations. If you're looking to take the next step in the world of Luxury Electric Vehicles, please let our friendly staff help guide you into making an informed decision. There's no pressure, obligation or gimmicks when buying/leasing a Luxury Electric Vehicle from any one of our Dealerships located in New Jersey or New York. We look forward to electrifying your driving experience & thank you for being our customer!