How Does the BMW iX Compare to the Tesla Model Y?
The BMW iX and the Tesla Model Y are two long-distance luxury electric SUVs. The Model Y has two available trims with different specs. The iX has only one model and stands out for its lavish design and exceptional range – at Ray Catena Auto Group, our highly knowledgeable staff can help you learn more about BMW's high-performance range of LEVs.
---
The BMW iX and Tesla Model Y have several things in common. They are both luxury electric SUVs with elite charging range. Drivers of each vehicle can feel secure and comfortable in the lavish interiors. But these models are not completely identical. If you're shopping for an LEV SUV, it's likely that both the iX and Model Y are on your radar. With that in mind, here is a side-by-side comparison of all the highlights for each of these vehicles.
Driving Performance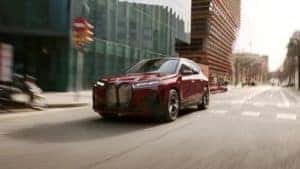 There are almost too many things to love about the BMW iX. Its combination of power, smooth driving, and range are unmatched in the realm of electric SUVs. Its 105.2 kWh battery helps the iX travel up to 324 miles when fully charged. It also accelerates effortlessly from 0 to 60 in 4 seconds flat, reaching a top speed of 123 MPH. And, as drivers have come to expect from BMW, the iX glides smoothly with precise handling everywhere it goes.
The Tesla Model Y comes in two models: Performance and Long Range. As you may have guessed, the Long Range model offers an extended battery range of 330 miles. The Performance model sacrifices some of that range (303 miles) for a bit of extra horsepower (450 HP to 384 HP).
Of the three models here (iX and the two Model Y's), the Performance model is best suited for off-road driving. However, for city and highway driving, the iX and Model Y Long Range are fairly comparable. The iX tends to provide more precise steering and better handling, as is typical of BMW vehicles.
Design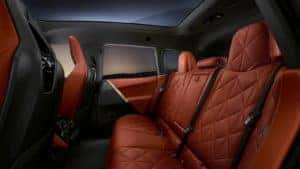 When it comes to exterior design, no LEV is as visually striking as the BMW iX. It features an imposing oversized front grille, narrow beam headlights, and an impeccable, study silhouette. iX drivers will have to get used to turning heads whenever they're out on the road.
The Model Y has a sleek, but fairly underwhelming exterior look. Of course, it is a very well-built vehicle in terms of both aerodynamics and safety. But when placed side-by-side with the iX, it does not pop visually quite as much.
On the interior, BMW and Tesla take different approaches to their cabin design. The Model Y features a very minimalist cockpit. The sleek dashboard is adorned with only a single touchscreen, which serves as the driver's infotainment hub. But Tesla's "less is more" approach is highly effective according to many. The iX features a more elaborate layout, including a Head Up dashboard display to help keep your eyes on the road.
Cost of Ownership
The Tesla Model Y starts at $62990 (Long Range) or $67,900 (Performance). Tesla's famous self-driving package adds an additional $12,000 to the cost of any vehicle.
The BMW iX starts at $85,000. BMW also offers an additional Convenience package ($2,300) and a Premium package ($4,000) to add an array of luxury cabin features.
Visit a Ray Catena dealership to test-drive the BMW iX, one of the most powerful and advanced SUVs available, or any of our other exciting and forward-thinking LEV options.