How Long Can You Drive a Jaguar I-PACE Before You Need to Charge?
The Jaguar I-Pace has an EPA-estimated charging range of 222 miles. The I-Pace has a charging duration of just over 10 hours to go from 0-100% charged. At Ray Catena Auto Group, we're ready to answer all of your questions on LEV charging and help you understand how Electrified Luxury fits into your lifestyle.
---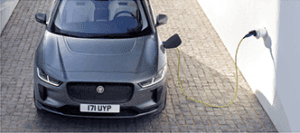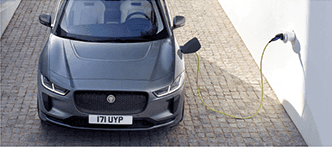 Jaguar has long been a name that is synonymous with luxury. The British automaker has now joined the ranks of luxury electric vehicle manufacturers as well. The Jaguar I-PACE is a fully-electric luxury SUV. Drivers can go a very efficient 222 miles in their I-PACE before needing to stop for a charge.
The I-PACE has a 90 kWh battery and also comes with a complimentary 11kW charging cable. Using a standard AC charging outlet, the I-PACE can be fully charged at home in a little over 10 hours. With DC fast charging, the I-Pace can reach 80% charge in just 30 minutes.
Visit a Ray Catena Auto Group dealership location to learn more about the impressive LEV lineups from Jaguar and other manufacturers, or browse our LEV inventory.